Unparalleled
Basement Waterproofing Solutions
We cater to the unique needs of homeowners across Vermont and Western New Hampshire.
Basement

Waterproofing
Vermont & Western New Hampshire
Don't let water and moisture issues in your basement or crawl space! It can damage your home's value, health, and safety. Turn to the trusted experts at Twin State Basement Services for proven and permanent solutions tailored to fit your unique needs.
Homeowners like you can rely on Twin State's trained technicians to diagnose and repair all types of wet basement conditions; from minor leaks around windows or doorways to more severe foundation wall issues requiring structural repair.
Our services extend beyond just fixing existing problems; we also help prevent future occurrences by implementing advanced moisture control methods such as crawl space encapsulation.
Fill out the form below to get started with your basement waterproofing
"*" indicates required fields
ACHIEVE A HEALTHIER HOME TODAY!
Why Choose Twin State Basement Services?
At Twin State Basement Services, we pride ourselves on being local experts in basement waterproofing, foundation repair, and crawl space encapsulation. Our team of experienced technicians understands the unique challenges faced by homeowners in Vermont and Western New Hampshire.
Our personalized approach begins with a thorough assessment of your basement or crawl space, identifying any potential sources of water intrusion or moisture buildup.
We then work closely with you to create a comprehensive waterproofing plan that addresses these issues while also taking into account factors such as budget constraints and future plans for the space.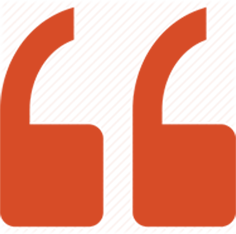 OUR
PROFESSIONAL

SERVICES
We know how important it is to keep your home safe from water damage, and that's why Twin State Basement is here to help. We offer professional waterproofing services that are proven to protect and preserve your home, and our work is backed by countless satisfied customers.
Our services include foundation repair, waterproofing, and crawl space solutions that make sure your home is kept safe and dry. Whether you're dealing with flooding or seepage, we have the expertise to get your home back in top condition.
Let us help you protect your home with our reliable waterproofing services. We have the experience and knowledge to make sure your home is secure and safe from water damage.
A Healthy Home Starts with a Healthy Basement or Crawl Space!
The best way to deal with a wet crawl space is to make sure to waterproof your crawl space before it gets to that point, and we can help out with that by using high-quality and top-rated products coupled with professional techniques to successfully reduce moisture and groundwater. Without crawl space waterproofing, your crawl space remains vulnerable to surface water.