Crawl Space Repair Services in Vermont
Twin State Basement Services
Looking for professional crawl space repair services in Vermont? Look no further than Twin State Basement Services! Our team of experts is here to help you with all of your crawl space repair needs. At Twin State Basement Services, we understand the importance of a stable foundation. That's why we offer foundation stabilization services to help keep your home safe and secure. Our team uses the latest techniques and technology to ensure that your foundation is strong and stable for years to come.
If you're a homeowner in Vermont and you're experiencing issues with your crawl space, it's important to act fast. A damaged crawl space can lead to a number of problems, including increased energy bills, poor indoor air quality, and even structural damage to your home.
ACHIEVE A HEALTHIER HOME TODAY!
Why Crawl Space Repair? 
One of the most significant advantages of investing in crawl space repair services is improved energy efficiency. By sealing and insulating your crawl space, you can reduce the amount of energy needed to heat and cool your home. This translates to lower energy bills, which can save you a significant amount of money in the long run.
In addition to saving money, repairing your crawl space can also lead to better indoor air quality. A damaged crawl space can harbor harmful pollutants such as mold, which can negatively impact the health of your family. By repairing your crawl space, you can improve the air quality in your home and ensure that your loved ones stay healthy and happy.
Not only do our crawl space repair services offer practical benefits, but they can also increase the value of your home. A well-maintained crawl space can add value to your property, making it more attractive to potential buyers if you decide to sell in the future. And with our commitment to providing the highest-quality services available, you can rest easy knowing that your home is in good hands.
At Twin State Basement Services, we believe that every homeowner deserves a high-quality and secure home. Contact us today to learn more about how our crawl space repair services can benefit you and your family. We're here to help you keep your crawl space in top condition!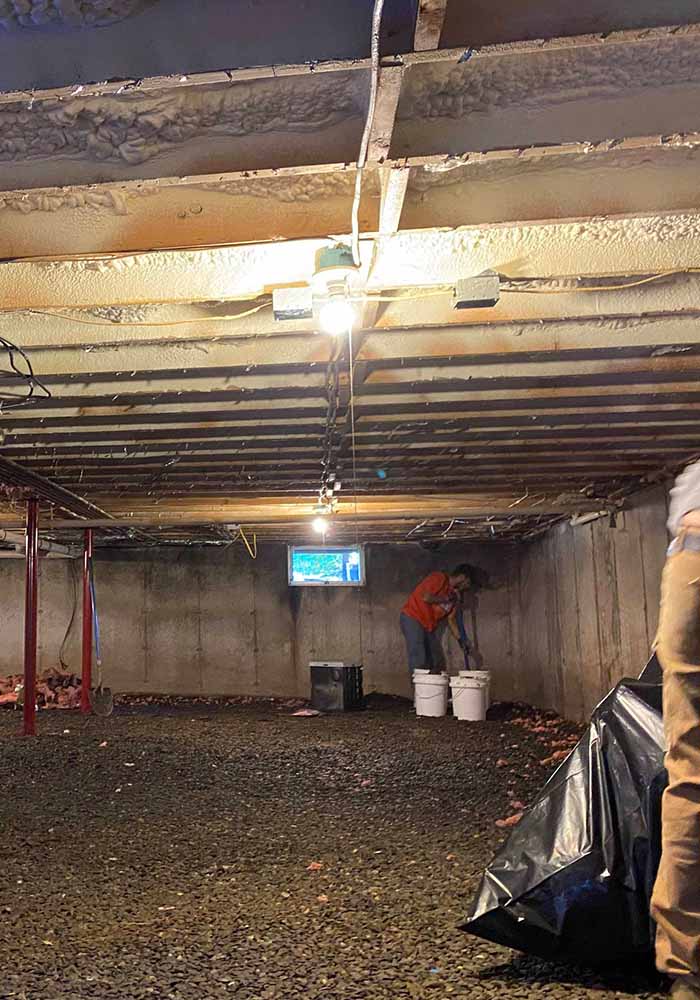 Professional Crawl Space Repair Services
We're all about making your life easier. That's why we offer top-notch crawl space repair services that are both affordable and efficient. Our experts know how to get the job done right the first time around, so you don't have to worry about a thing.
We believe that every home deserves the best possible protection against the dangers of a damaged crawl space. Our team of professionals is equipped with the latest tools and techniques to repair and restore your crawl space to its former glory. From sealing cracks and fixing leaks to installing vapor barriers and insulation, we've got you covered. Our experts will work with you every step of the way to ensure that your crawl space is safe, clean, and healthy for years to come.
At Twin State Basement Services, we pride ourselves on our commitment to excellence and our dedication to customer satisfaction. We understand that every customer is unique and has different needs and requirements. That's why we offer customized solutions that are tailored to your specific needs. Whether you need a simple repair or a complete crawl space renovation, we're here to help. So why wait? Contact us today and experience the Twin State difference for yourself!